I'm selling a couple of things to try to get a Planet Eclipse gun. I won't have everything listed right now because I am getting ready to go to Operation Urgent Fury and didn't get time to take pictures of stuff. Here's what I will be selling and will update with new items and photos when I get back.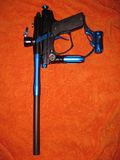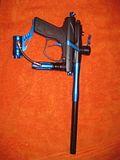 Blue/Black DP Fusion 7 - $225 obo
Gun works perfectly and in pretty good condition. Bottom screw from the grip that covers the board settings is lost. Grip doesn't really move anywhere, but just so buyer is aware. A simple fix, I just never got around to it as I have only used this gun a couple of times since I bought it about a year and a half ago.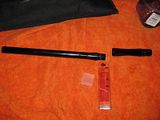 Black Furious barrel. $45 obo AC threaded .685 back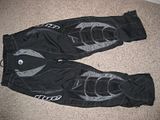 I also have a pair of Dye pants. I believe they're C4. Size XL. One very small hole in the front thigh. Make offer
Sorry for lack of details, I just decided to do this on a whim while at work. I will be bringing all of this to Operation Urgent Fury if anyone is going.
Text me if interested. 815.451.9343